A Luxury car service for GROUPS OF ANY SIZE, for any occasion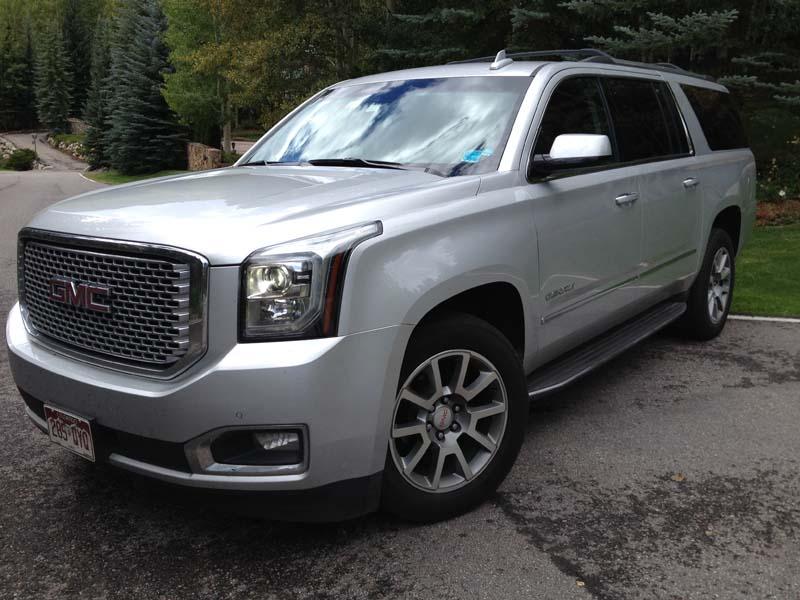 For the 2017-2018 season we are proud to showcase the recent addition of five GMC Yukon XL Denalis to our substantial premier fleet. These are "top of the line" Heavy Duty, 6.2 Liter – V8, Wi-Fi equipped SUVs which we order new from the factory with bucket seats in the middle row of a 6 passenger configuration for maximum comfort.
We specialize in the extremes of our alpine environment and we find Heavy Duty, full sized GM 4×4 SUVs, with excellent tires, to be the best option for our mountain driving requirements.
For larger groups we have Custom Designed Chevrolet Executive Vans with 8 leather bucket passenger seats as well as Standard Chevy Vans with 10-14 passenger seats.
We have the ability to coordinate appropriate vehicles to accommodate groups of any size for any occasion. This is something that we do on a regular basis and we look forward to customizing transportation to meet the needs of your group.
Our vehicles come fully equipped with DVD, CD player and Satellite Radio. We provide bottled water for each guest. With your family's safety in mind, we have complimentary child and booster seats available upon request.
In our unique and wonderful mountain environment we are able to maintain an unusually efficient system in which vehicles are placed with their drivers around the Vail Valley on a full time basis. This provides a minimal response time in situations of immediate need and at unusual hours.
Combined with the most attentive and discreet transportation team in the mountains, the Avanti Limousine fleet is The Best Choice for all of your private transportation needs from the casual family ski gathering, to the highest level of executive requirements.